Enviro Audits
Enviro Audits &  Assessments
Knowing exactly how to make your organisation more sustainable can be a puzzle for many people. A sustainability 'audit' or assessment measures exactly what your environmental impacts are, enabling you to get a clearer picture of where to direct efforts to reduce your impact.
Assessments help build practical and effective pathways to make your operations more sustainable and cost effective. Creative Environment are experienced in delivering various forms of sustainability assessment including:
o   Energy and water audits
o   Sustainability Management Plans
o   Building energy ratings
o   Sustainable energy design and carbon accounting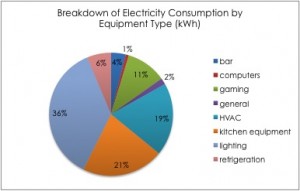 Creative Environment can design and tailor assessment services to meet organisational needs, including any relevant regulations or legislation. CEE's services comply with relevant Australian and International Standards including BCA, AS 3598: Energy Audits and ISO 14000.
Creative Environment is proud to offer full follow up services including coordination of retrofits, establishing sustainable supply chains and coordinating the trades-people as well as follow up and performance monitoring over time to track progress and improvements.
The team at Creative Environment Enterprises has over 17 years experience in energy and water audits for clients such as;
GreenSync
The City of Melbourne
The Corner Hotel
Sydney Myer Music Bowl
Murray Goulburn Co-operative
RACV Maryborough Energy Breakthrough
Rooftop Bar & Cinema
The Yarraville Club
Tupperware
The Grandview Hotel
The Laneway Festival
Big Day Out Festival
Golden Plains Festival
UK Speedboat World Speed Record
Implant Media & Design
It's all very well undertaking audits that identify efficiency opportunities, however, unless you actually implement the actions, the assessment isn't really worth anything and you won't start reaping the profits!