Who we are
Euan Williamson
Euan brings extensive skills and knowledge to any project team built on over 17 years experience in sustainable design (ESD) and sustainable energy project development.  He is currently the ESD Advisor to the Statutory Planning Department at the City of Yarra, and continues consulting for business and government on sustainable energy projects in Victoria, New South Wales and India.
Qualifications
B. Arts/Environmental Science (Hons)
Cert III Environmental Change Management
Accredited Thermal Energy Assessment (FirstRate)
Accredited Remote Area Power Supply Design and Install (PV and hydro)

Contact:
euan@creative-environment.com.au
+61 415 161 600
Current Roles
ESD Advisor, City of Yarra
Director, Creative Environment Enterprises
Director Creative Environment New Zealand
Member, Built Environment Sustainability Scorecard Governance Board
Member, Council Alliance for a Sustainable Built Environment
Career Highlights
Built Environment Sustainability Scorecard (continuing)
Since 2012 Euan has been an active member of the Built Environment Sustainability Scorecard (BESS) project team and now sits on the BESS Governance Board. Focusing on business analysis of this important web-based software solution, he has been a part of the development of key technical aspects of the tool including scoring, the daylight calculator, DTS Energy compliance pathways, the Technical Reference Panel and numerous communication and interpretation tasks. Euan continues to work on this cutting edge ESD tool specifically designed to compliment the SDAPP framework and the ESD Local Policies in Victoria.
ESD Advisor, City of Yarra (continuing)
Since 2012, Euan has been the Environmentally Sustainable Development Advisor to the City of Yarra. This involves advising on all major developments within Richmond, Collingwood, Fitzroy and surrounding areas on renewable energy generation, energy efficiency, access to daylight and natural ventilation, stormwater management and related technical areas. Euan has undertaken technical assessments and supported developers optimise outcomes and support the statutory planning team in all things ESD.
GreenSync Decentralised Energy Exchange (deX) (continuing)
Since 2017, Euan has been part of the deX team for GreenSync, analysing market opportunities and building a practical pathway for ranking distributed energy resources and engaging with leading technology providers. Euan continues to support deX build innovation in sustainable energy and energy markets in a global first – the deX.
Lecturer and Course Coordinator, RMIT University Melbourne
During 2015, Euan was the Course Coordinator of RMIT University's ENVI1049 / ARCH1137 Energy and Urban Planning, Energy Policy and Management and ENVI1137 Environmental Politics and Social Change.  Filling in for Alan Pears, while he took a leave of absence to write a book, Euan coordinated three other staff to deliver Alan's popular Energy and Urban Planning/Energy Policy Course, and delivered lectures, tutorials and key components of the course himself. Euan has also lectured in Masters of Engineering (Sustainable Energy) Energy Efficiency and Demand Management since 2011.
Moreland Apartment Design Code (C142)
During 2015 Euan was proud to support Moreland City Council as expert witness for Environmentally Sustainable Design (ESD) matters during the formal Panel Hearing process for the Moreland Apartment Design Code. Covering several important technical aspects of the proposed code including energy, access to daylight, natural ventilation and thermal comfort.  Euan assisted through undertaking technical analysis, interpreting numerous technical aspects of the Code. He also assisted preparing the formal written submission for Moreland which he co-presenting to the panel over the 4 days of the Hearing.
Indian 'Green' Electricians Training 
In 2010, Euan and Liam from Creative Environment Enterprises partnered with India's Centre of Environment Education, a world leading Centre of Excellence for education of environmental studies and sustainability in India. Supported by the Australian Government's DFAT, the project developed an enhanced curriculum module for the current Electrical Trade apprenticeships in Industrial Training Institutes (ITIs) in Gujarat, India. By incorporating energy efficiency and basic renewable energy elements into the syllabus for Electrical Apprentices the project will continue throughout 2011 and 2012, aiming to enhance the curriculum across all Indian ITIs.
Environmentally Sustainable Development Planning amendment (C71/C133)
Panel Hearing
During 2013, Euan was an active member for the council officers from the six joint Councils (Moreland, Yarra, Darebin, Banyule, Port Phillip and Whitehorse), that prepared and presented their submission to the Ministerial Advisory Panel for consideration a major ESD planning amendment for the six Councils' local planning provisions. Euan delivered in the challenging the role of personally represented both the City of Yarra and Moreland City Council as an expert witness to the panel, which included verbal and written submissions, and coordinating a tour of site visits and case for the Ministerial Advisory Panel members. This ESD Local Policy is now formally part of the planning scheme in 7 municipalities and represents a step change in ESD in Victoria.
The RMIT Germinate Project, Solar Sound System
In 2010, Euan mentored RMIT students through a design and built process of a now fully operational 5kW mobile solar sound system. Designed for running a larger audio and lighting systems, this project is continuing and expanding into new exciting areas of applied learning for RMIT BA Music Industry students. Germinate is now about to start it's third year of operation and has successfully enabled students to operate the system at events and festivals such as The Melbourne Music Week, Music Outback, The Harvest Festival and several Council events and functions. See www.thegerminateproject.com for more info. Euan and Liam are currently developing a similar project with the University of Lismore, NSW.
Borough of Queenscliffe 
Creative Environment Enterprises are currently finalising a comprehensive and achievable Carbon Neutral Action Plan for the Borough of Queenscliffe in Victoria. Working closely with both the Council and the local community, CEE is developing separate strategic plans for both the Council's operations and the community, aiming for carbon neutrality through practical project implementation and education.
RMIT Energy Audit
During 2009 Euan managed the energy audit project throughout all RMIT campuses for over 450,000m2 of buildings. He coordinated and trained a team of auditors, identifying and quantifying large carbon mitigation opportunities with CEE's affiliated business partner Ironbark Sustainability. This work was sub-contracted by Maunsell/AECOM Melbourne.
Working Borough Council
In 2006/07 Euan worked with global leaders in sustainable energy, Woking Borough Council.  He assisted WBC develop world's best practice projects in the UK and provided strategic and technical support to Energy Centre for Sustainable Communities, WBC's sustainability consulting partner.
Moreland Energy Foundation
In 2006 he completed 5 years as a Program Coordinator for the Moreland Energy Foundation Ltd (MEFL). As a founding staff member of the MEFL team, Euan helped build award-winning programs for this lead Australian organisation designing and delivering practical sustainability projects, including components of the multi-million dollar Solar Cities project.
Summer of Sustainability
Delivered key technological input into the 'Summer of Sustainability' (SOS) festivals project with the State Government body 'Sustainability Victoria'.  This involved delivering energy and water audits of the 'Big Day Out' (Australia's largest music festival), 'St. Jerome's Laneway Festival' and 'Golden Plains' and the creation of sustainability management plans for the events and entertainment industry.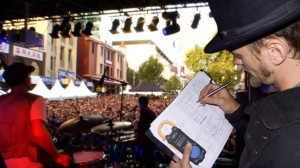 Liam O'Keefe
Qualifications
MA Environment & Planning
BA Social Sciences
PRINCE 2 Project Management Qualified
Contact:
liam@creative-environment.com.au
+61 422 657 419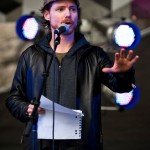 Liam brings high-level skills and knowledge to the Creative Environment team built from practical experience on sustainability projects for government, business, events and educational institutes across Australia, the UK, NZ and Asia. The practical experience Liam has developed working with high profile and successful organisations underpins his work with varied organisations developing innovative approaches to sustainable products, projects and service delivery.
Moreland Energy Foundation (MEFL)

Liam has consulted to MEFL on a variety of projects including the 'Sunshine Energy Park – Feasibility Study' and 'GIS Energy Maping Project'.
He is currently working as a Project Manager on the innovative 'Fawkner Community Precinct Co generation Project' as part of the 'Moreland Energy Partnership' between MEFL and Moreland City Council.
RMIT University
Liam currently lecturers in a number of classes on sustainability management and also music business management and practice for the Schools of 'Media & Communication' & 'Global Studies, Social Sciences & Planning'.
He has coordinated and delivered classes on 'Environmental Management Systems and Environmental Impact Assessment', 'Environmental Politics and Change Theory' & 'Contemporary & Legal Issues in the Music Industry'.
Borough of Queenscliffe
Liam and Euan are currently working with the Borough of Queenscliffe on the development of the 'Working Towards Carbon Neutrality – Carbon Neutral Action Plan'.
This process will result in the creation of both Corporate (Council operations) and Community (the whole municipality) plans for the achievement of carbon neutral goals endorsed by Council.
CEE have undertaken extensive community consultation for both drafts, worked closely with Council employees and have accessed and analysed the most up to date data to provide a comprehensive plan to suit the needs of the Borough.
From having undertaken this process, CEE is well placed to assist other organisations undertake similar steps to create an appropriate carbon management strategy.
Local Government Experience
Liam has extensive local government experience having worked as a Sustainability Project Manager with the City of Yarra and Moonee Valley City Council. Liam has also consulted directly to Moreland City Council, Nillumbik, City of Port Phillip and the Borough of Queenscliffe as well as Councils around Australia and New Zealand through his role as State Manager State Manager for Cities for Climate Protection (CCP) in Queensland, Northern Territory and Nth NSW. In this capacity he worked with upward of 50 Councils across Australia and New Zealand on the development and implementation of carbon management action plans and strategies.
Event Management
Liam has worked within the event production sector since 1993 where he worked at the first Big Day Out in Melbourne. Since then, he's worked on events across Australia and the UK in various capacities.
In 2009 and 2010 Liam managed the recycling at the Reading Festival in the UK and managed site services at Latitude and Bestival. Liam has toured international acts through Australia with artists tours from Canada, NZ and the UK. In between Liam has back stage managed, coordinated various site services, coordinated 'spaces and productions' and coordinated sustainability services for Australia's biggest and best events including Harvest (Gathering) 2011, Laneway Festival and Golden Plains.
The Germinate Project
Liam coordinates the solar powered sound system known as the Germinate project with RMIT University. Germinate is a world leader in providing innovative and effective sustainable event service delivery. Liam & Euan of CEE designed and built the Germinate solar powered trailer and have an 'Industry Partnership' with RMIT University to manage and operate the system at events and festivals.
CEE works with RMIT students as an industry partner to enhance enhance learning outcomes for students and develop real world experience in music & sustainability industries.
Sustainability Victoria
During 2007, Liam worked as a Researcher for Sustainability Victoria, the Victorian Government's key sustainability implementation and research department on the events and festivals sector. From this research, the 'Summer of Sustainability' project was developed.
Summer of Sustainability
Euan and Liam created and managed the implementation of key aspects of the funded 2 year project the 'Summer of Sustainability' (SOS) festivals project with the State Government body 'Sustainability Victoria'. This involved energy and water audits of the Big Day Out (Australia's largest music festival), St. Jerome's Laneway Festival and Golden Plains and the creation of sustainability management plans for these events. From this work and analysis of the sustainability performance of the events sector, new projects such as the Germinate Solar Powered Sound System were instigated.