Arts & Events
CEE has decades of experience working with the arts and events industries.
We have worked with some of the world's leading events such as Big Day Out, Laneway Festival, Reading Festival (UK), Latitude (UK), Harvest, Golden Plains and many others. We have also collaborated with artistic productions across a multitude of mediums to improve sustainability for administration and production outcomes.
We have also developed interactive installations and projects, generating innovative ways to engage with audiences and communities attending events. CEE believe that we can make sustainability interesting and engaging for a broad range of audiences.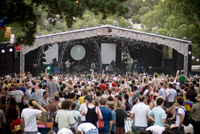 This means CEE can coordinate a package of services for your event, making sure that the event infrastructure is efficient and from clean renewable energy generators, that residual emissions are offset from genuine and appropriate offset projects, and that the community at large can benefit and be inspired with independent information from partner organisations.
We don't just offset events, CEE prides itself on a 'hands-on' approach. This could mean working with admin teams across a 12 month planning process to embed sustainability outcomes into processes, or a physical involvement on-site; auditing and managing power and water consumption and co-ordinating teams of experts in production and site services.
Every event is different so we are happy to tailor a package to match your event. Services we can facilitate include;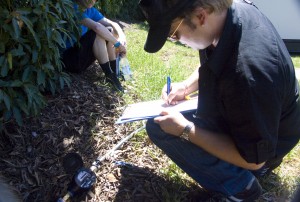 Site assessments and audits of festivals, galleries, venues and installations
Onsite renewable energy generation and power supply
Advice on carbon offsetting options
Community engagement and education
Creative Environment Enterprises are also members of the Sustainable Event Alliance, which is national organisation of industry partners networking to achieve enhanced sustainability outcomes for events across Australia.